scenes with Virtual thermostats make me crasy
I have 10 Popp Valves in my house.
So I have put some virtual thermostats pro to program them.
It's works like it need.
I have make a scene to momentaty change the value of 2 virtuals thermostat.
It seems to be easy: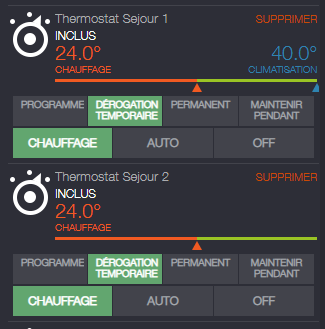 But when you use it, you have only 1 thermostat who go to the correct value (24°).
The second one go to 11° (I have no idea why 11°, I nevers use this value)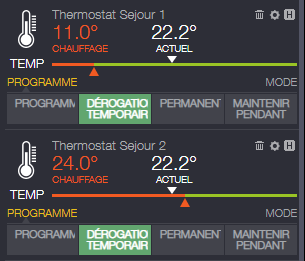 I try to explain this to the support, but they don't seems to understand my request.
Ok, my english is not good. But with these 2 pictures, I can imagine that it's not realy difficult to understand.