This object is in archive!&nbsp
HIDDEN FEATURE!!! - https link for virtual switch
Hi Everyone,
Today I discovered a hidden feature in the system that I have read lots of topics. We all know that virtual switches don't have https link in the web ui. This feature could be useful in many scenarios.
I have discovered how to get this link. Tutorial:
1. see the sample virtual switch (in my case Onkyo Radio)

2. Go to API and Virtual endpoints. Expand the first option (get all virtual endpoints and hit Try it out!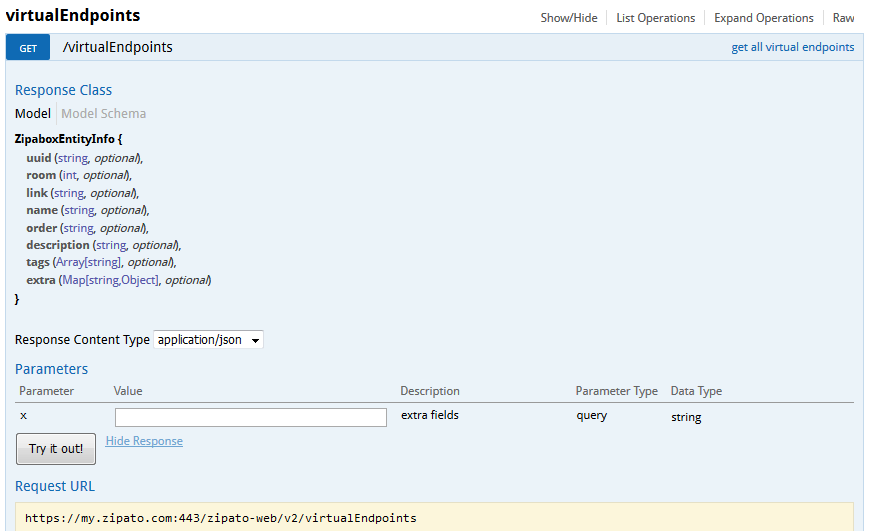 3. in the response locate the virtual switch and copy the url link

4. Now past this into the browser and you get a response like this

5. Now copy the URL link in the response and add state 1 or 0 at the end. Paste it in the browser and voila. It works. You get response like this

6. The switch turned on

Please note, for some reason I have another switch but that one does not seem to have a https link for creating state change. That other switch is added to the thermostat as output device where the onkyo radio is not. Not sure whether this have any relation between eachother but just to let you know.
I have created a test virtual switch and can confirm that I was able to locate the url link.
Good luck with this "new" and much demanded functionality.
Give this a vote if you like it.
Happy day.