This object is in archive!&nbsp
How to direct connect S3 input on Qubino dimmer to Fibaro Dimmer 2
I did not want to create a ticket for this issue because it is probably me that do the errors.
I have tried to read this page to understand "Associations" and "Groups", and also bindings, I have a hard time understanding or get it to work. But I can't get it to work: http://www.vesternet.com/resources/technology-indepth/groups-scenes-associations
In my understanding if I make a "Associations" with one device to another this two devices are connected and should sync with each other? Meaning the 2 dimmers should dim each other. This does not work.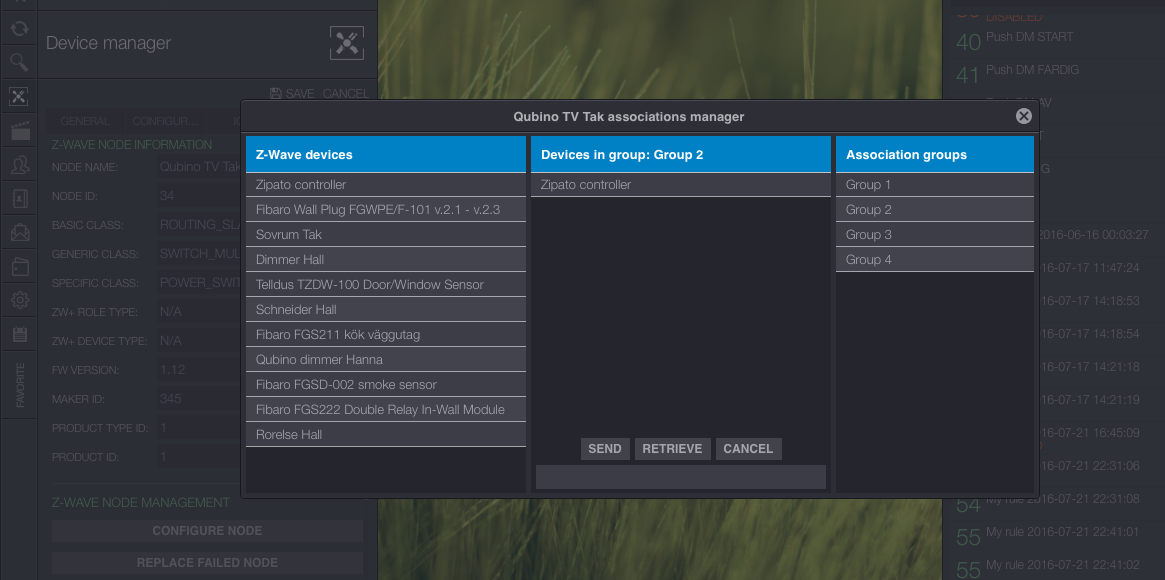 Direct Association:
This is the simplest form of associating Z-Wave devices.
The '

Source node

' of the association will be set to "association set mode" - it can 'listen' for node information frames from other network devices
The '

Target node

' sends its node information (by pressing a button on the device)

The node information received by the Source node contains the Node ID of the Target node (device) and allows it to set the association.
Because the node information frame is always sent as a broadcast to all nodes "in range", direct association only works if both sender and target are "in range". They must have a direct not routed wireless connection established. If one of the devices is moved "out of range", the association will be broken.
But my goal is that I want to make a direct connection between my Qubino Dimmer input 3 to the Fibaro dimmer 2.
I do not want to create a rule, I know how to do that but that is not what I want. But it can only send ON and OFF command and not even that. Because I can only send a "go to value" Example rule below: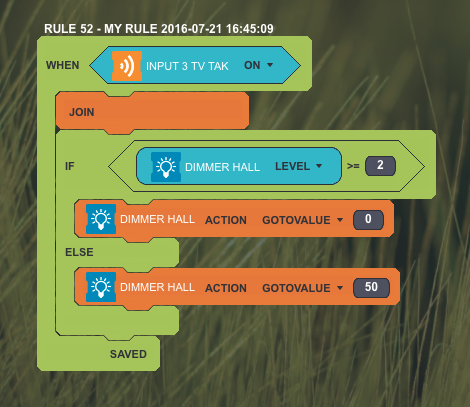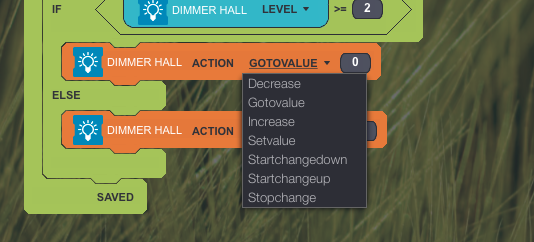 And I want the input 3 to start on the latest value the dimmer is on.
Also I want the input to work as a "normal" dimmer switch. But I can't.
I still can't get my head around the different menus on a device. What is what:
For example: "Input 3 TV Tak" should be a control input in the controls menu but instead it is a SENSOR with a ON OFF and ANY command?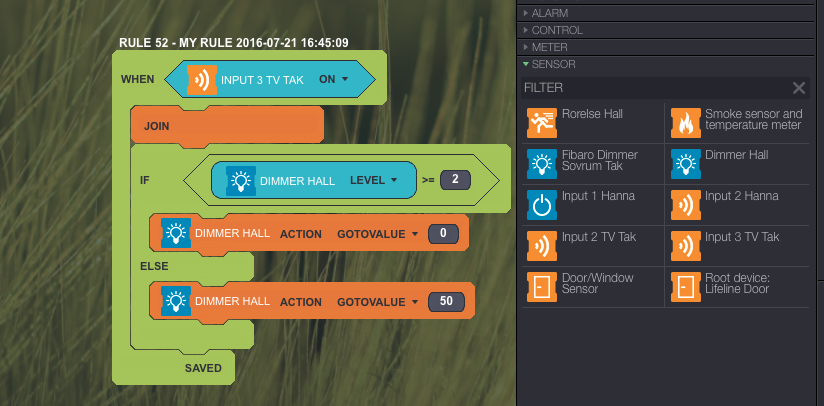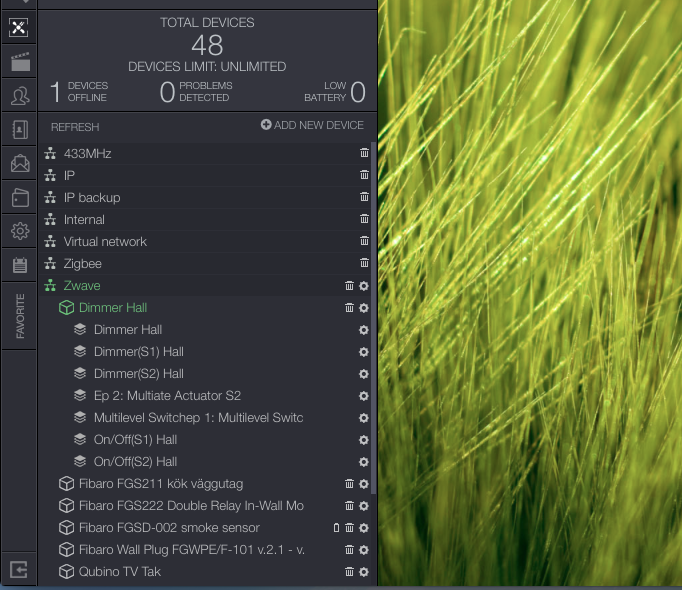 In the end I want this: Make direct connections between devices.
Use different buttons as on off commands without using rules
Use different buttons as dimmers for other lights.
Use another button on another device exactly the same way as the button on the actual dimmer.
Use many dimmers in sync. Any solution to any of the problems are welcome!