Lightwaverf JSJSLW270 double socket not working
Hi,
I joined this socket today, and it shows up as an OnOff switch, but the sockets don't switch.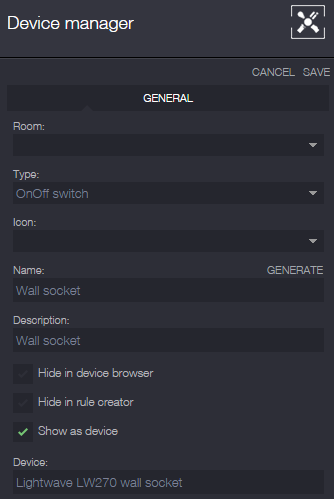 Changing it to a generic onoff switch doesn't help. I placed the Zipato box next to it just in case it was out of range, but this doesn't make a difference either. Deleting it and re-joining no luck either.........
any ideas?
Thanks
No connection
Real-time notifications may not work