This object is in archive!&nbsp
HOW TO setup email notifications from Zipatile 2 please ?
Hello,
I created a (test) email notification for smoke sensor from Rules Creator.
When pressing the smoke sensor test button I do NOT get any email.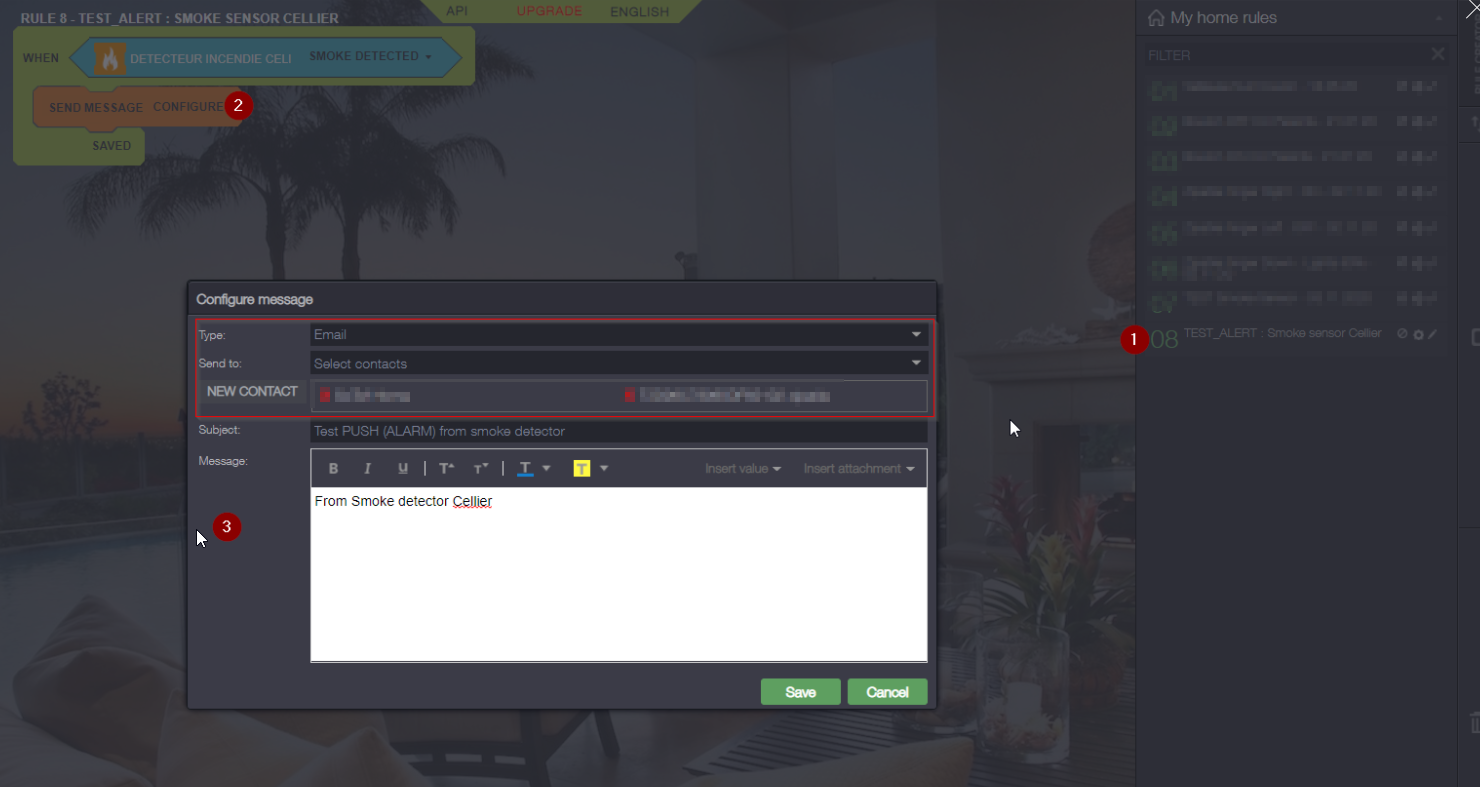 I guess this is perhaps an email SRV info need to be set somewhere on Zipatile2 ? :)
Any help/guidance would be appreciated please ?
Thanks
No connection
Real-time notifications may not work