This object is in archive!&nbsp
Aeon Labs Aeotec Z-Wave Gen5 Multisensor not triggering?
Hi,
I have a problem getting lights to go on (G2 Aeotec on/off in wall switch, http://aeotec.com/z-wave-in-wall-switches) by motion sensor (the Aeon Labs Aeotec Z-Wave Gen5 Multisensor).
First of all, the motion sensor is working ( I just triggered it here):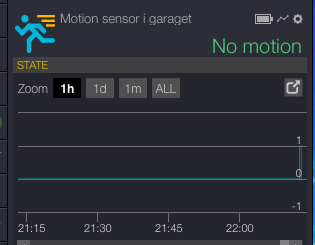 Ok, since this is an easy setup, I tried to do it by association: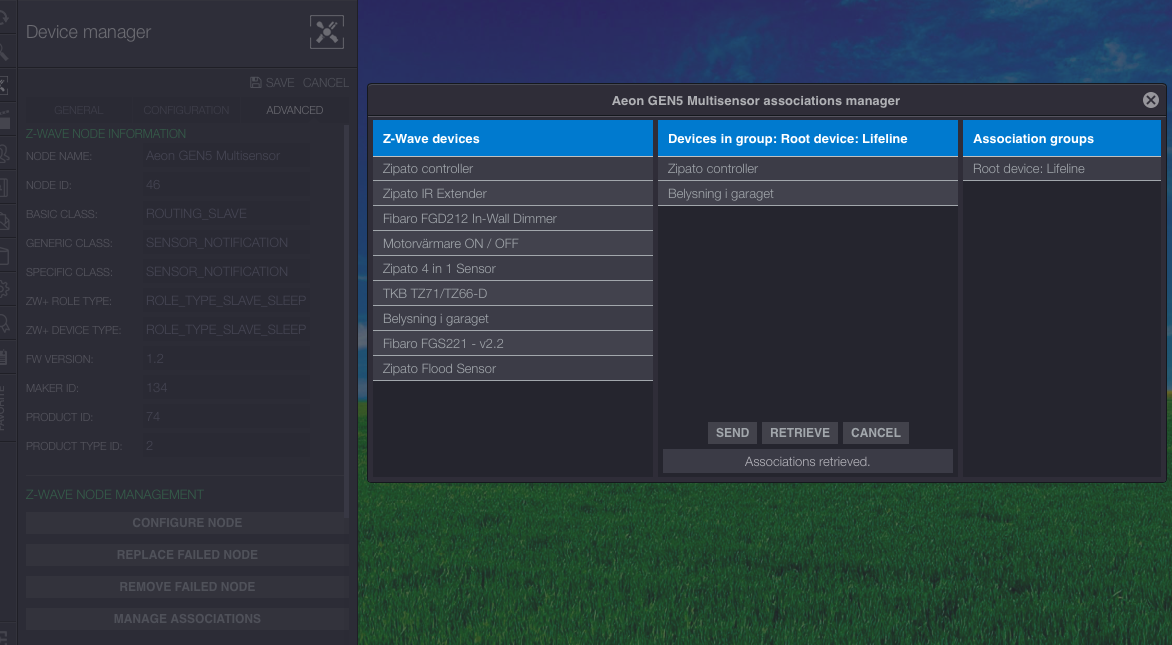 As you can see, there is an association between the multisensor and the switch triggering the lights. The switch is working fine, I should say also, and I can trigger it remotely, no problem there. However, motion detedted from the sensor will not cause the switch to turn on.
I have also tried the to make use of motion in a rule instead: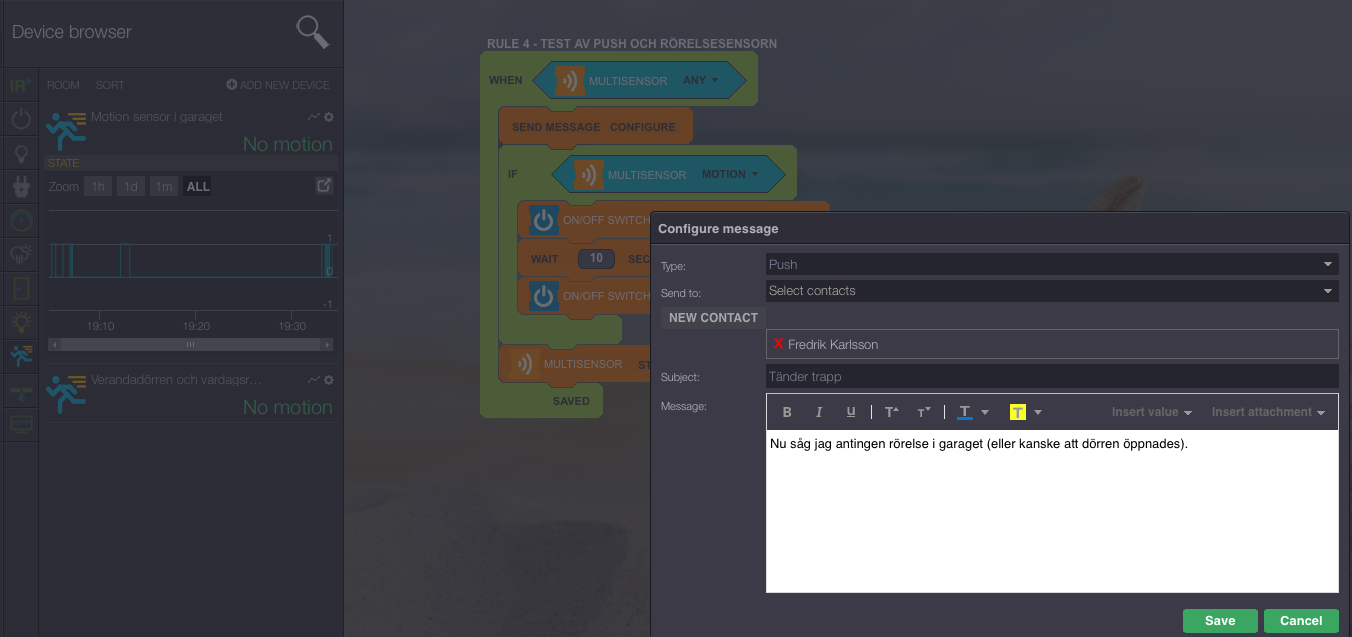 Same switches used, but I never get a push message.
So, ok - what could be wrong here. The motion sensor is obviously working, but I cannot make use of it.
I would be greatful for any help I can get.
Fredrik
No connection
Real-time notifications may not work