This object is in archive!&nbsp
How to set-up smoke alarm
I just read a post where people were having problem setting up a Fibaro smoke sensor. I thought I share an idea how I see a smoke detector should be included in the system (as part of an alarm) - as far as i know this should be done in order to rest in peace that the smoke alarm will indeed alarm you (especially if you remove the noise sensor as zone from your standard alarm) when you are not home.
So I have a Zipato smoke sensor. I have created an alarm where i have set the siren and squawk (i think squawk is not required) as my zipatile siren and have selected option to be always armed. No other setting is necessary.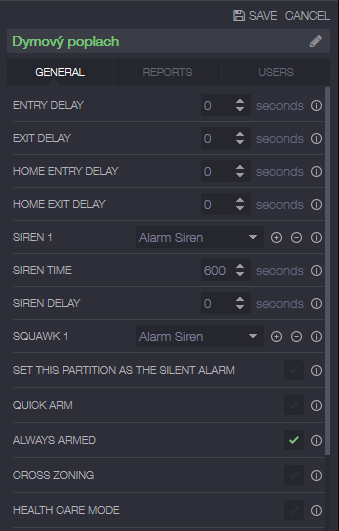 Now I have added me as contact for everything...if there is a fire, you need to know asap...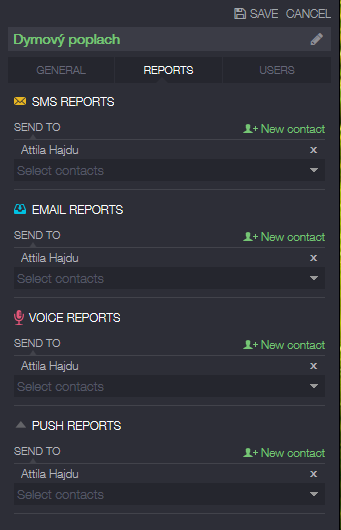 Last I have added the smoke sensor. It is added as a safety zone so it will warn 24hrs.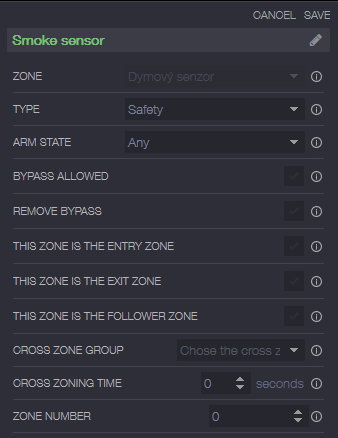 As you can see the state is not ready, which I don't fully understand why.

In the webui I have "No smoke", however on the mobile application i have empty state. When I go to evens of the actual smoke sensor, I have no data displayed, so perhaps I need to raise a ticket as it seems that at wakeup the smoke sensor does not send state.
Anyway, now you arm the partition and keep it armed (you are unable to disarm anyway due to the 24hrs setting).
This is it.
Please others share an idea if there is something I did wrong, or confirm it is right.
By doing the above you will receive phone notification (call, sms, email, push) when the smoke sensor detects smoke and not only will you hear the siren in the smoke sensor (which is helpful when you are away).