Strips by Sensative - How to configure?
Hi,
I got a couple of Strips by Sensative Door/window sensors for Christmas, but I have problems configuring them as normal door sensors.
I have successfully added the sensor to Zipabox, and the events works as expected, but I can't figure out how to configure this device normal open/closed sensor. This is just a binary sensor and should be quite straight forward to configre, or what?
Please look at the attached screenshots to see what "events" and "devices" I have after adding the sensor.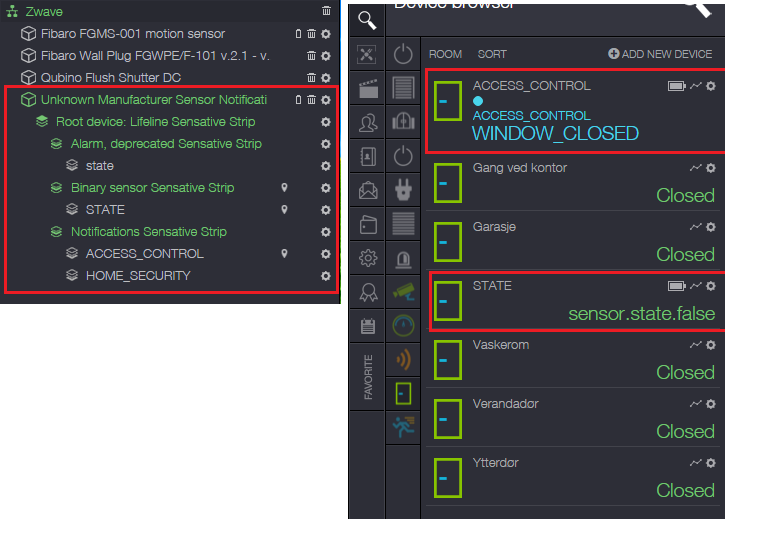 As you can see, I have tried to configure the Strips in the device manager to show ACCESS_CONTROL and Sensor STATE as door sensor devices. I want to display this as simple as "Open/Closed", not WINDOW_OPEN/CLOSED or sensor state TRUE/FALSE. Does anyone know how to achieve this?
(As a "bonus feature" (bug), the UI doesn't update on sensor state, only on the ACCESS_CONTROL. I have verified in the event viewer that both of the values are sent to the Zipabox)
Best regards,
Erik