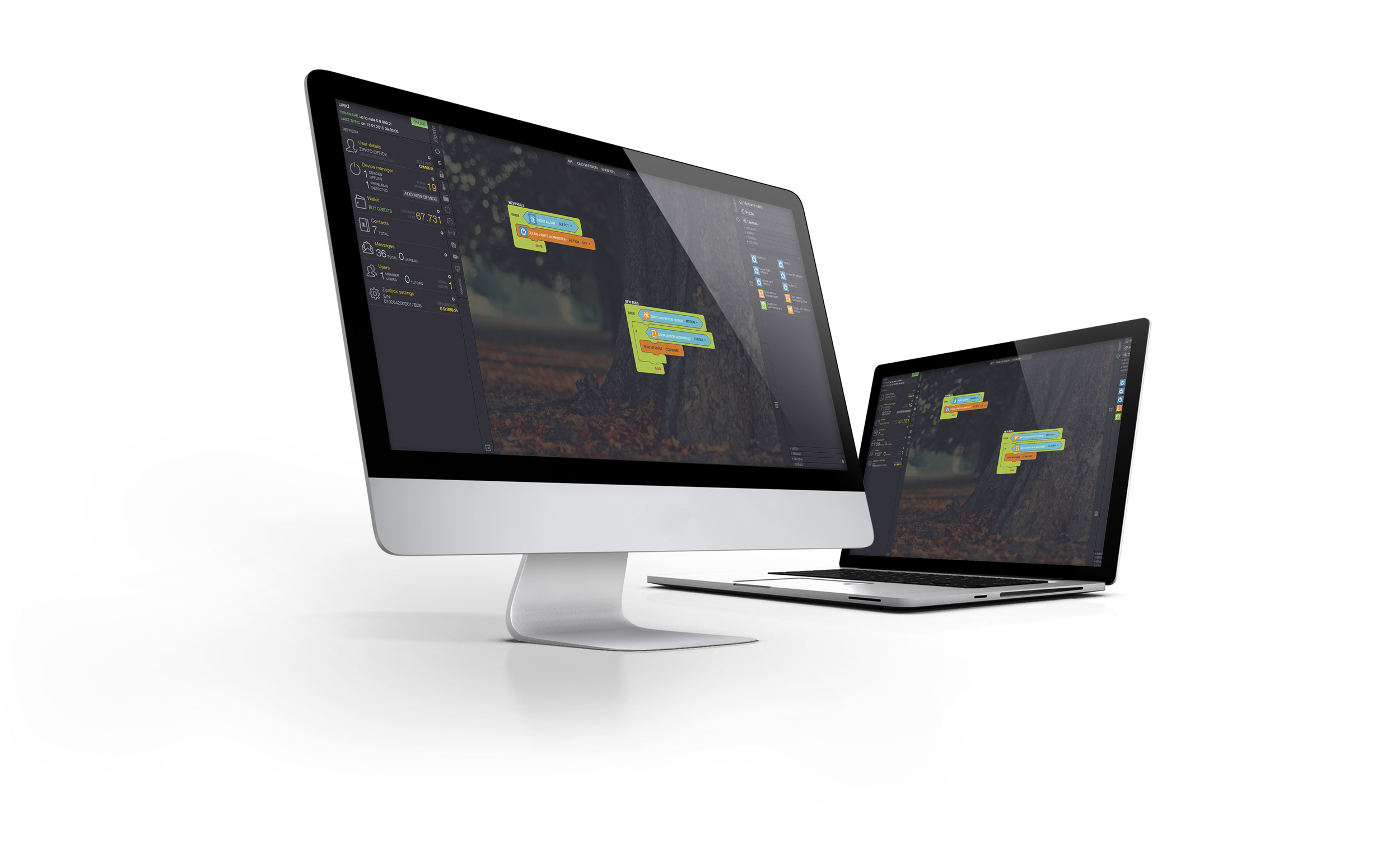 Your very own personal command center
With the Zipato online, you're connected to your home in a whole new way. Via secure access from any web-enabled computer, you can view secure live video of your home, set up custom schedules, automate lights and thermostats for energy efficiency, and much more.
What you can do with your Portal?
The Zipato web portal provides a private, secure access to your home for you to monitor and manage your home's security. You'll also be able to review home event history, set up email and text alerts, and customize your system by adding additional lights, appliances and devices.
Once you've signed in, the General Widget of the web portal displays the name of your Zipato Controller and a welcome message that includes your name, the current date, a Sign Out link, the date and time of your last sign.
You can manage and monitor many features with it
- Whether the security panel is armed, disarmed, or sounding an alarm
- The overall state of devices and what connection path is being used
- The current status of your devices
- Device activity that might be considered unusual
- The scenarios which you can activate
- Electricity consumption of all meter devices
- Many other functions