Much Better Security
Zipato brings you a new generation of home safety and security protection.
Always connected to central alarm station, and with advanced remote and automation possibility, Zipato is smarter and safer way to protect your home from burglary, fire, flood, gas and any other unwanted events. With Zipato you can have full control over your home even when you are not there.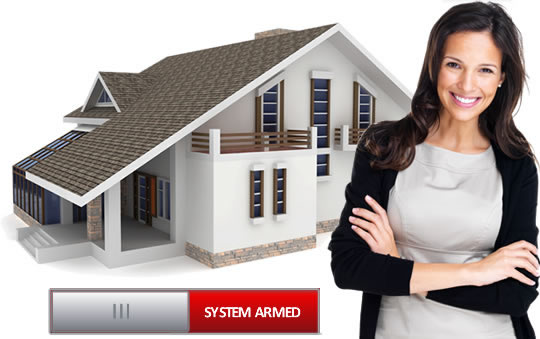 Access Control
View who is on your front door and lock or unlock the front door over the web, phone or home touch panel. Know who just entered your home via event-based text, video or photo messages. You can manage access through user codes, such as babysitter, house cleaner or other.
Easy monitoring and managing of Access Control:
- remotely lock/unlock your door over any smartphone
- remotely open/closed your garage door or gate over any smartphone
- get video notification when someone open the door
- use RFID to open doors and get detailed statistics about multiple exits/entries
- automate doors/locks using scenarios and event based programming tool
- trigger automation events when door lock user codes are entered
- automatically unlock doors in the event of an emergency
Video Monitoring
Access cameras in your home or business remotely to see what triggered the alarm via live, real-time video.View clips of pre- and post-alarm event video on your web-enabled mobile phone and PC. You can use night-vision cameras to see in dark, and mega-pixel camera to have perfect quality of picture.
Easy Video Monitoring features:
- stay in touch with your home wherever you are
- access live and recorded video via smartphone or Internet
- use any standard IP camera- ONVIF
- get e-mail and sms notifications with pictures and live video attached
- remotely adjust pan-tilt cameras to get better view
- create motion detection based video recording and notification with ease
- use video camera to avoid false alarms

Auto-pilot
Put your home on autopilot to discourage burglars while it's empty.
With Zipato, home security and home automation is integrated together, making the home seems intelligent. For example, movement in the garden can cause an exterior light to turn on and a warning message to play on the outdoor speaker. Furthermore, in Vacation Mode, the lights, TV and radio can be turn on at different but similar times each day to replicate your normal usage pattern so it looks like you're home even when you're not.
Set you home on autopilot!
Set your lights and shades to mimic your usual patterns to appear as if you are home, even when you are not. You can even turn on/off TV to be more convincing in order to discourage potential burglar.