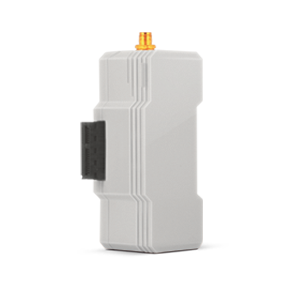 Zipabox EnOcean Module is used for paring of Zipabox with the devices that communicate on EnOcean Radio Frequency spectrum range. EnOcean radio signals can be received from up to 100 feet away indoors.
Connecting the EnOcean Module:
1. Disconnect Zipabox from power supply
2. Align connector of Zipabox EnOcean Module to expansion Slot 2 of Zipabox (or to module connected into Slot 2)
3. Join module and Zipabox together until gap between them is completely closed.
4. Connect Zipabox to power supply
Notice: This device is meant for mounting only with Zipabox. EnOcean Module must always be installed in expansion slot 2 of Zipabox. If you have other module already connected onto slot 2, you can connect EnOcean module on it. Other modules can be attached to EnOcean Module.