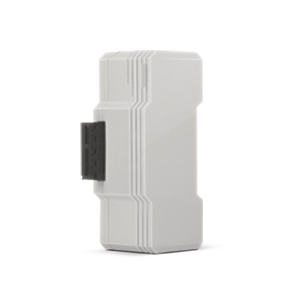 Connect the most popular household electricity meter devices onto your Zipabox. Monitor and control your household energy consumption from anywhere and any-time.
Connecting the P1 Module:
1. Power off your Zipabox
2. Connect P1 Module to either left or right side of the Zipabox (if using Power Module or Backup Module, connect P1 Module after those modules)
3. Using the supplied cable, connect P1 Module to your meter
4. Restore power to your Zipabox. When the top LED on the Zipabox turns solid green, your P1 Module is ready for use
Notice: This device is meant for mounting only with Zipabox. P1 Module must always be installed in expansion slot 2 of Zipabox. If you have other module already connected onto slot 2, you can connect P1 Module on it. Other modules can be attached to P1 Module.
Related Article: Installing and configuring DSMR Electricity Meter via Zipabox P1 Module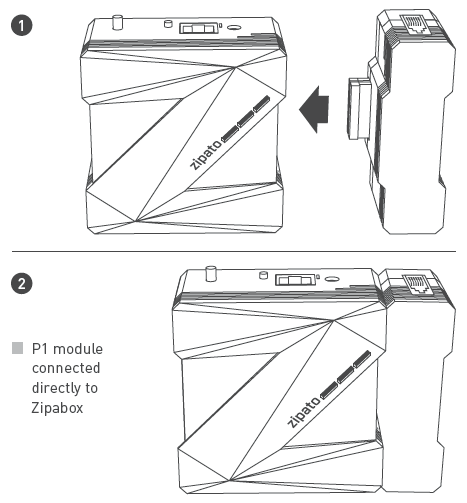 ---
Tutorial: